Being autonomous is the need of the hour. The security environment is changing every day and we need. high-end tech which can be customized to different situations.
As a Ministry of Defence (MoD) licensed company (TAS), we understand the importance of this defence drones. We have state of the art drones for Surveillance, Logistics and Anti-Drones which are built to last across different terrains.
Business Article
The anti-drone has been developed by RattanIndia Enterprises' step-down subsidiary Throttle Aerospace Systems. RattanIndia's wholly-owned subsidiary NeoSky India Ltd had acquired 60% stake in Throttle Aerospace earlier this year. Rattan India operates its drone business in India through NeoSky India.
Defender will be a 70% indigenous product with a 30% import component of BLDC motor and batteries. The manufacturing will take place at Throttle Aerospace's Bengaluru manufacturing facility.
To know more read the article.
https://www.livemint.com/companies/news/rattanindia-launches-its-first-anti-drone-defender-11663155885142.html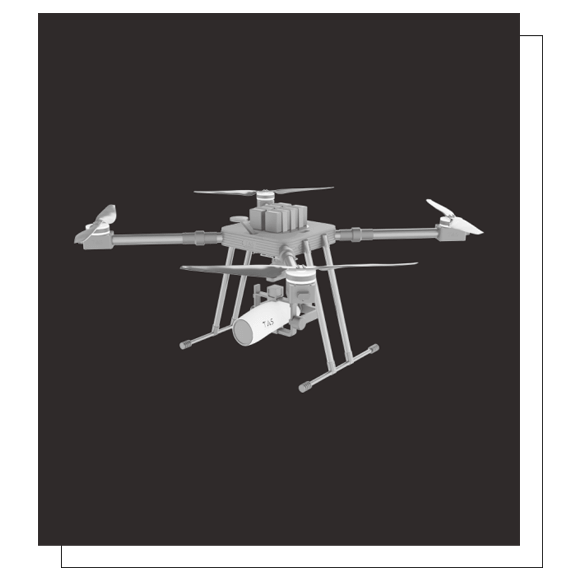 Defender
The Defender is an indigenously built anti-drone platform to actively track rouge drones via vision-based techniques & neutralize rouge drones using net (non – lethal) and it's augmented by powerful artificial intelligence.
Capable of neutralizing drones up to 5kg and 5 X 5 meters diagonal size with a top speed of 95 km/hr and got an impressive range of 20 km.
Lock
Active Track
Neutralize